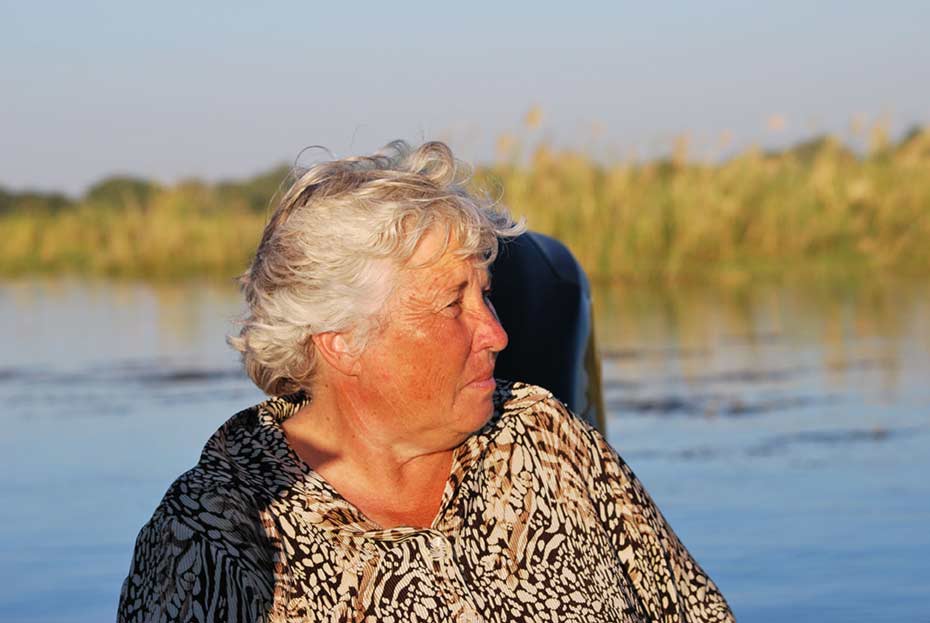 Greta Holst was born and raised in Namibia. She grew up on a farm in Northern Namibia and studied at university in South-Africa. For many years she taught Economics and other commercial subjects and guided a band of marimba players in a township school in Kuisebmond, a suburb of Walvis Bay.
After 2013 her passion for travelling made her venture into a new career. She studied hard to acquire the necessary tourism and guiding qualification and has taken many expeditions to discover exquisite and remote corners of all Southern African countries. She speaks German, English and Afrikaans fluently and understands several indigenous Namibian languages.
Greta has a deep love and respect for nature and has an extensive knowledge of the different cultures of this country and a deep interest for those of neighbouring countries. Her expertise has been praised by countless satisfied clients.
She is an outstanding photographer and skilful driver. Her assertive and open personality, organisational talent and always friendly disposition make her the ideal guide for every journey you wish to undertake.